Catering facilities

Unfortunately, we no longer offer gastronomy.
For our hotel guests we still offer the rich breakfast buffet.
A summer day cannot be more inviting: Relax on the terrace with an  delicious coffee and the panoramic view over the Moselle Valley.
If the weather is not appropriate for sitting on the terrace, you can simply enjoy your coffee in our spacious café, which naturally has the same magnificent view of Trier.


Our café
with a terrace and view of Trier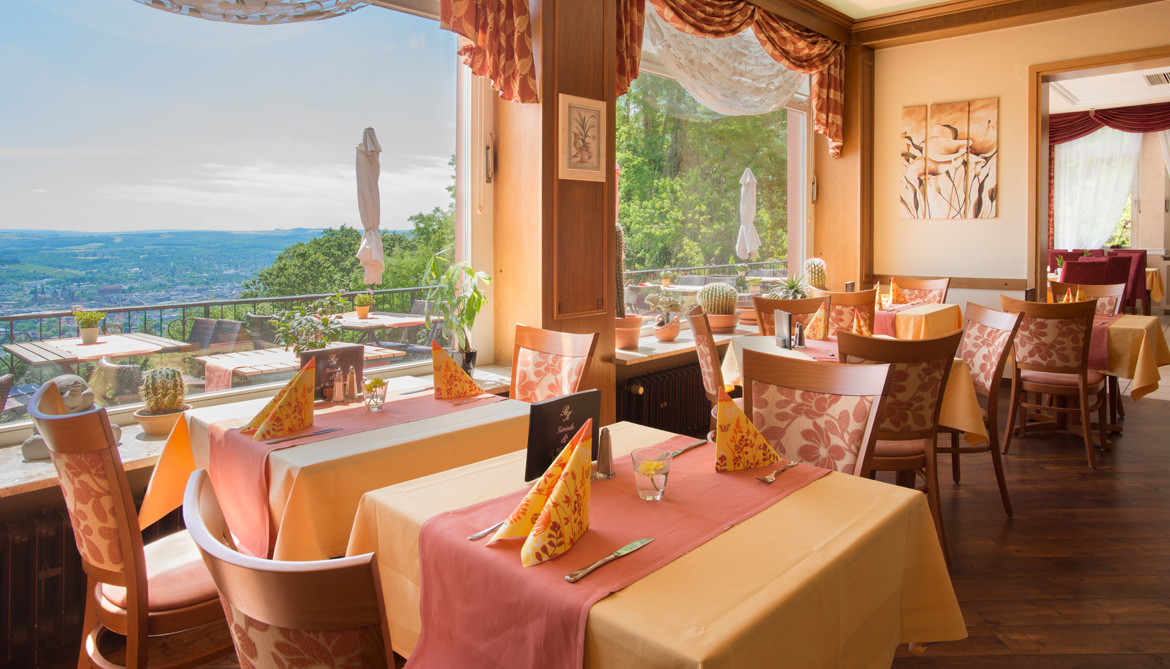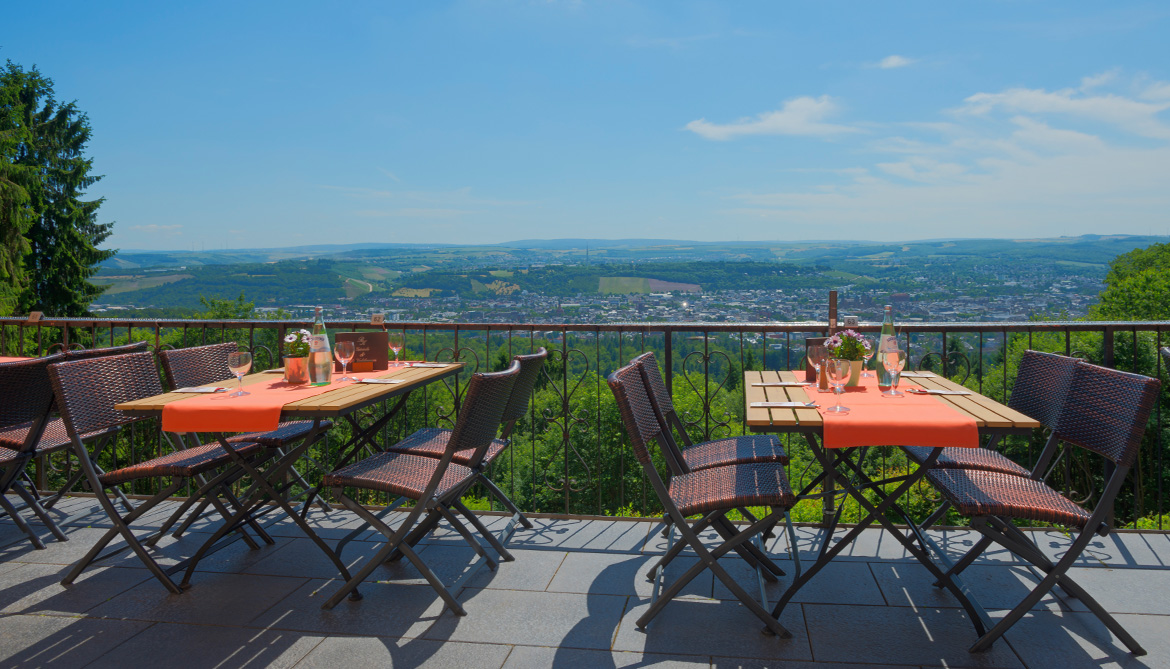 Restaurant Room 1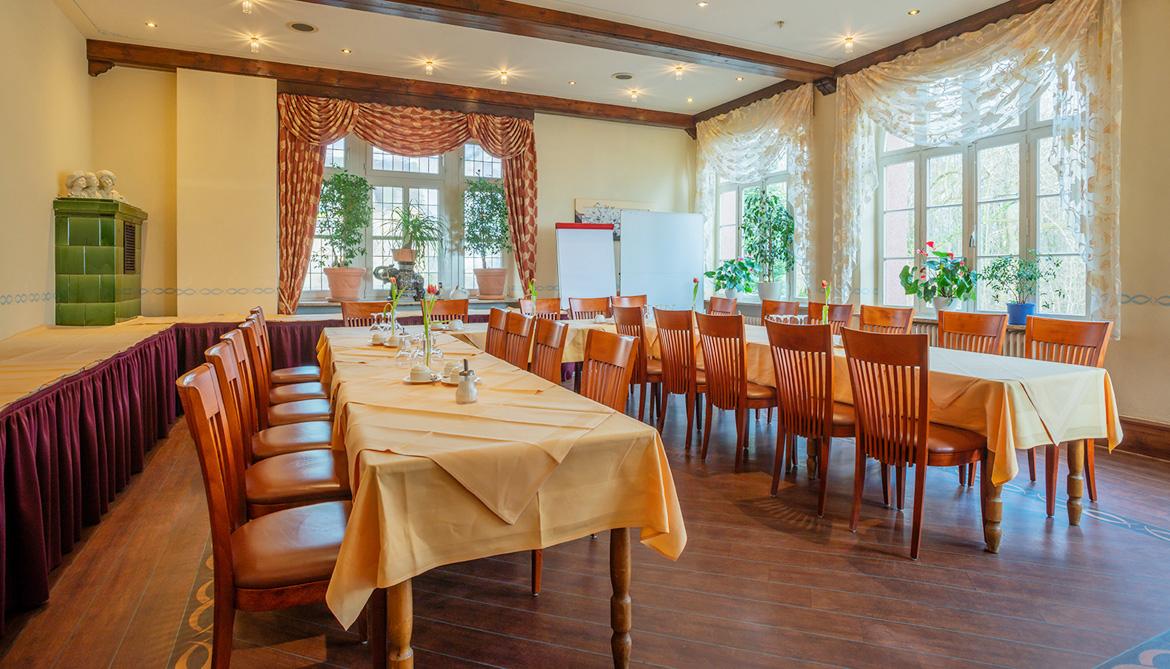 Restaurant Room 2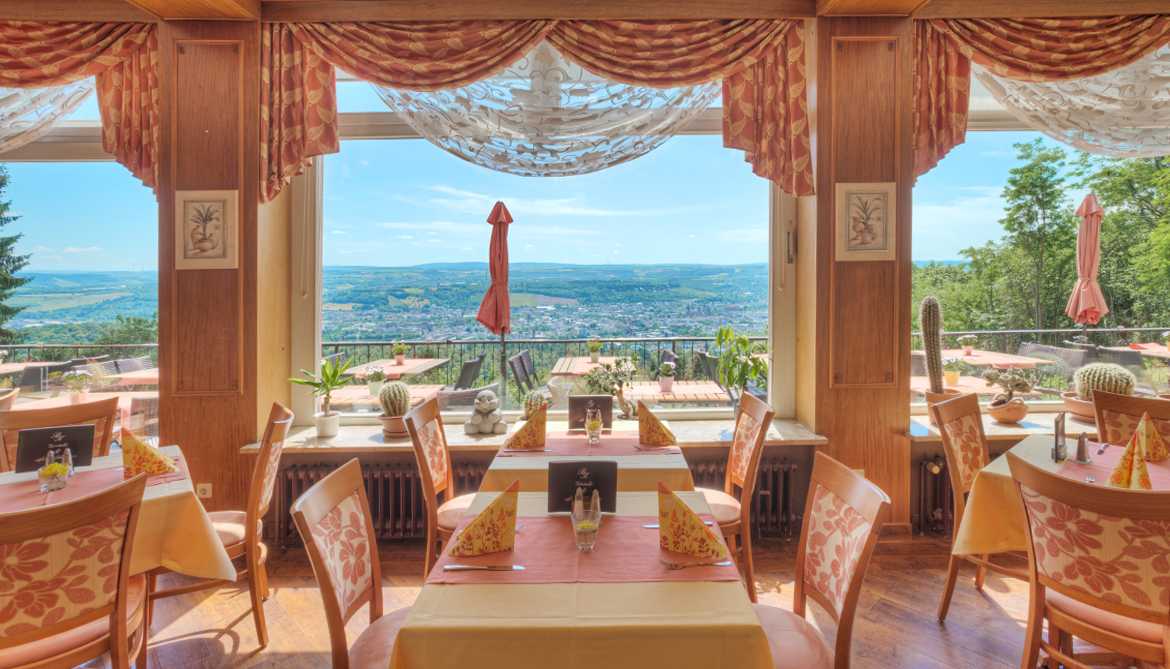 The rooms are next to one another and are separated from one another by a partition wall. The can be combined into one room, if necessary.