Catering facilities

Our restaurant offers the proper ambience for enjoyment and relaxation.
We naturally also offer space for your private occasions and celebrations. In Berghotel Kockelsberg, we can make any celebration into an unforgettable experience.
A summer day cannot be more inviting: Relax on the terrace with an enticing selection of fine cakes, fruity ice cream or a cup of delicious coffee and the panoramic view over the Moselle Valley.
If the weather is not appropriate for sitting on the terrace, you can simply enjoy your coffee in our spacious café, which naturally has the same magnificent view of Trier.


Our café
with a terrace and view of Trier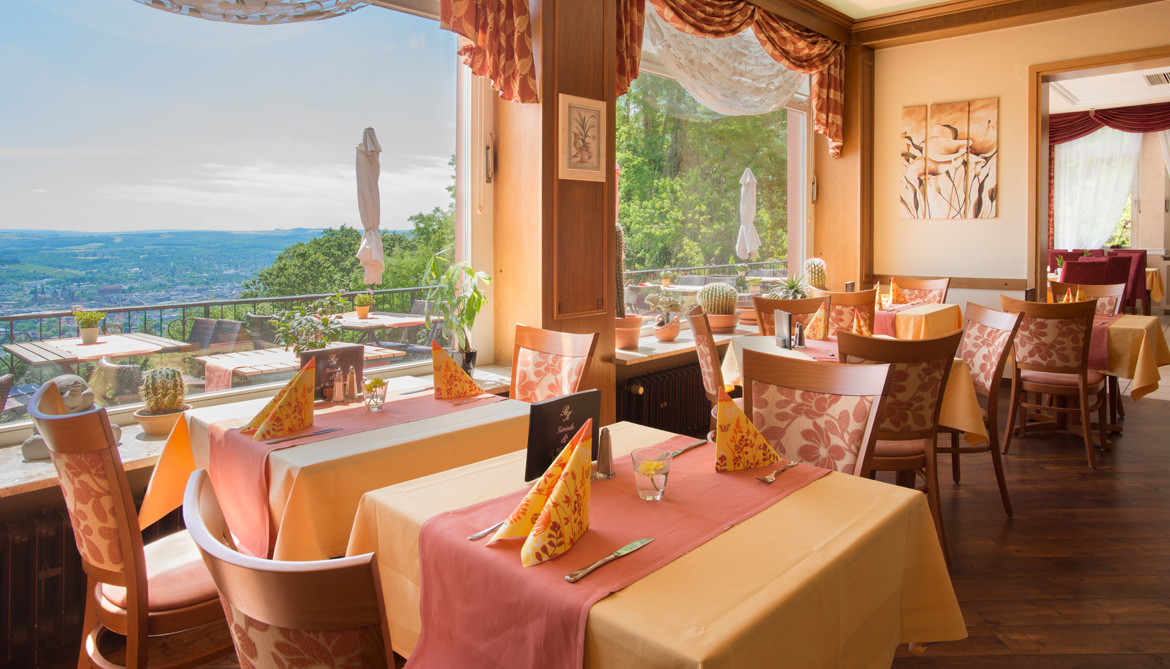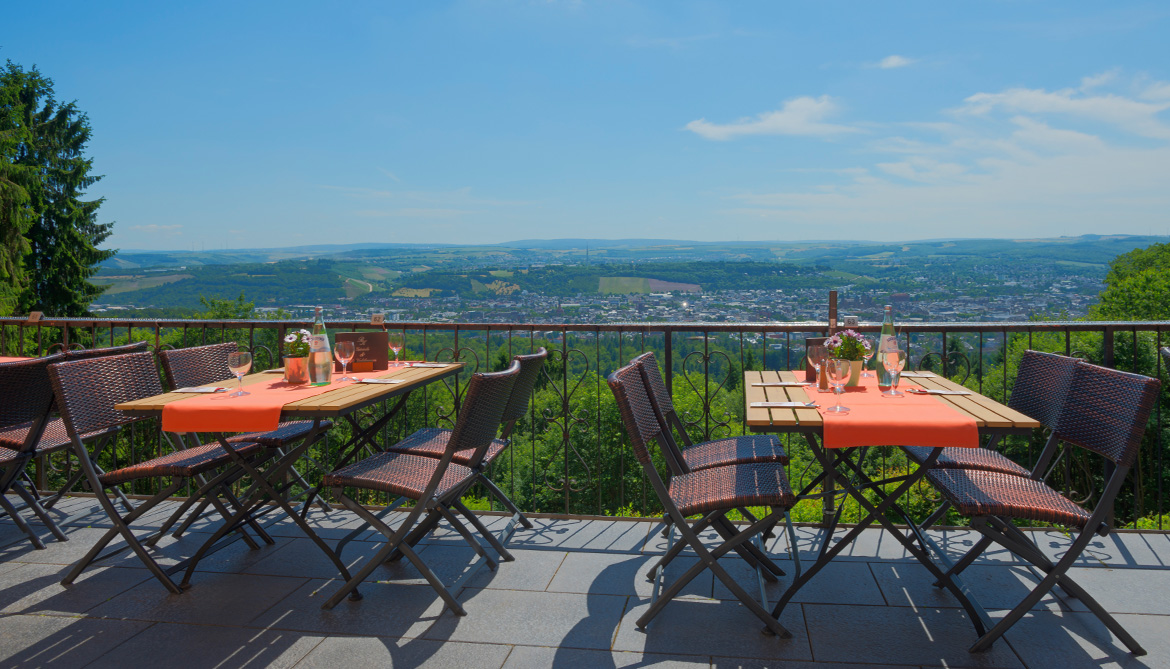 Restaurant Room 1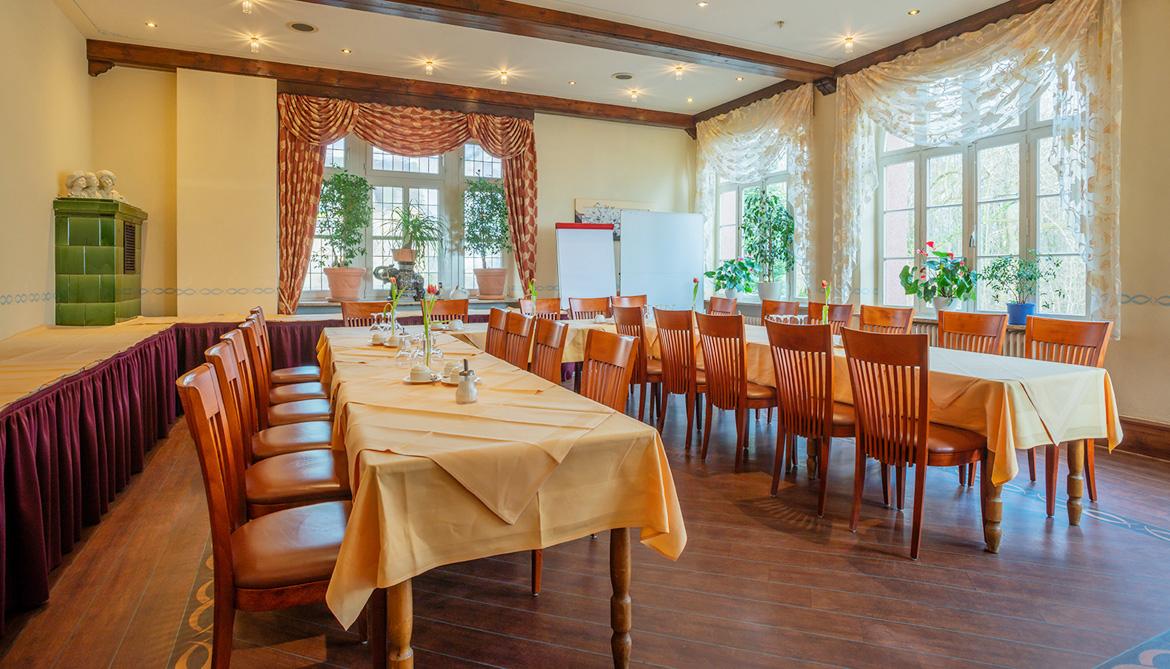 Restaurant Room 2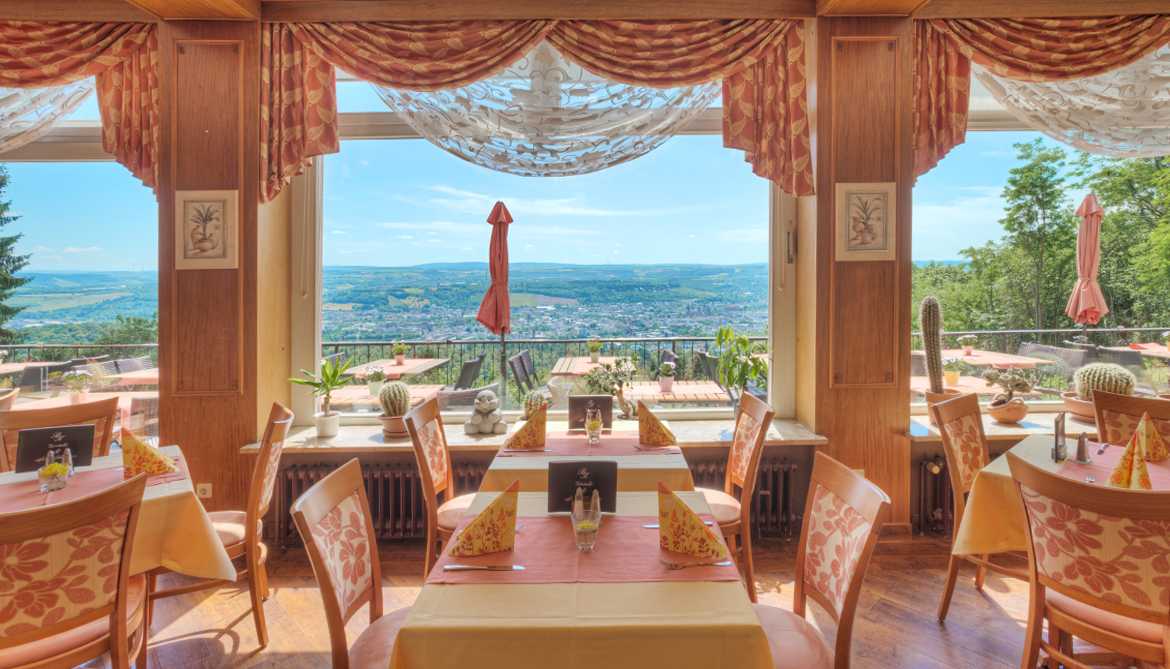 The rooms are next to one another and are separated from one another by a partition wall. The can be combined into one room, if necessary.